/ 31 votes – 1629 downloads
Updated 2009-10-25 09:37 UTC –
Beta Quality
Free & Open Source license
Seqretary is a PIM suite for handheld devices with the following design goals:
Fast startup time;
Low battery usage;
Responsive even with large numbers of entries in the database;
High reliability.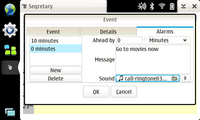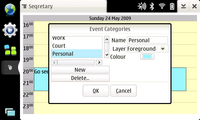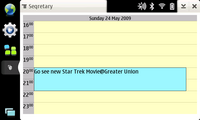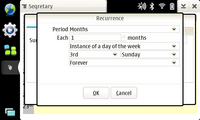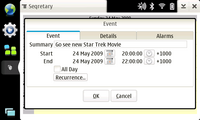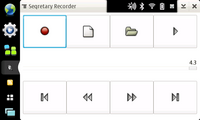 Links
Changes in version 0.92.7-1
Adds a configuration file for osso-backup.
Prevents the escape key from closing dialogs that require a response.
Adds a "stop alarm" button to the alarm dialog so the alarm can be stopped before setting snooze times.
Increases the size of the "Snooze" and "Dismiss" buttons, and makes them images so they are easier to hit.